Mijail Barishnikov (1948-)
Mijaíl Nikoláievich Baryshnikov, nació el 27 de enero en Riga Latvia, Russia. Bailarín y director artístico letón de origen ruso, nacionalizado estadounidense. Ha sido primera figura el Ballet Kirov de LeningrMijaíl Nikoláievich Baryshnikovado (1966-1974). En el verano de este último año esquivó la vigilancia del KGB y se quedó en Estados Unidos. Primera figura y director del American Ballet Theatre hasta 1990, año en que creó su propia compañía de danza moderna, el White Oak. Se desataca por abordar todo tipo de repertorio: a síntesis de estilos, entre ellos el flamenco, caracteriza sus creaciones, Five Sinatra songs y Drink to me only, estrenando a Twyla Tharp y a Glen Tet-Ley. También incursionó en el cine, en la película "Sol de medianoche"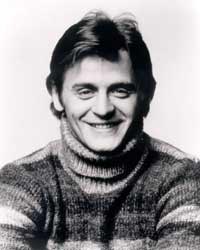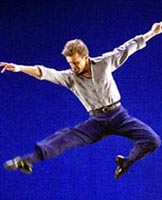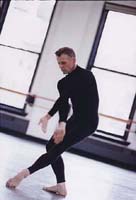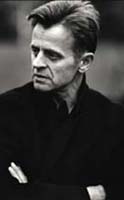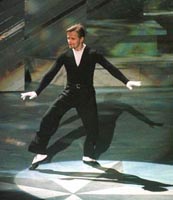 video youtube "Don Quijote" fragmento, 1969
video youtube "Giselle", 1971
video youtube "Le Jeune Homme et la Mort", 1975 Music by Johann Sebastian Bach (Passacaglia in C Minor)
Baryshnikov on Broadway, 1980
video youtube "A chorus line"
video youtube "Oklahoma"
video youtube "Guys and Dolls"
video youtube
video youtube "Too darn hot", and Liza Minnelli

video youtube "Sol de Medianoche", 1985, película con Gregory Hines (1946-2003), actor y bailarín estadounidense. En esta secuencia de la película, ejecuta once piruetas.
video youtube "Sinatra suite" Twyla Tharp, 1992
video youtube Tributo en su honor, en el Kennedy Center. Gregory Hines fue el presentador en esta Gala de diciembre de 2000.
video youtube "Estatuas"
video youtube "Les Silphides" con Marianna Tcherkassky
video youtube "Copelia" con Gelsey Kirkland
video youtube "Don Quijote", coda, con Gelsey Kirkland


"Sinatra Song"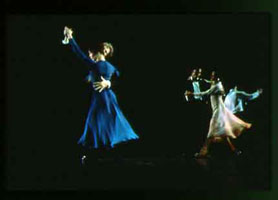 "Nine Sinatra Song", Twyla Tarp